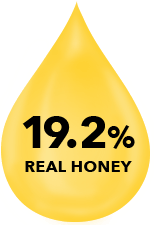 Taste the Real Honey with Robitussin
It's the only over-the-counter cough and cold formula that contains this much real, True Source Certified honey–with 19.2% in every bottle. In fact, we're the only brand† with real honey plus effective cough relief.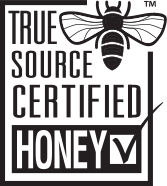 Why True Source Honey?
We value the importance of ethically sourced honey. That's why Robitussin uses True Source Certified honey. It's handled safely from hive to table, environmentally responsible, and of the highest quality to maintain deliciousness. Look for the seal on all of our new Robitussin Honey products–including NEW Robitussin Honey Severe Cough, Flu + Sore Throat and learn more about True Source here.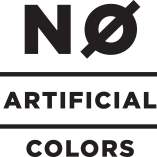 Only that True honey Color
Why use artificial colors when you can show off the true golden color of REAL honey. With 19.2% real honey in every bottle and no artificial colors, you're always getting the honey you love with the trusted relief of Robitussin.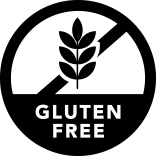 Gluten-Free Formula
Honey is naturally gluten-free, and Robitussin only uses REAL honey. Our Robitussin Honey products have also been tested to ensure a gluten-free formula.
†Among leading cough and cold brands.