Ivy Leaf
Relieves cough†*
True Source Certified Honey
With real honeylicious taste**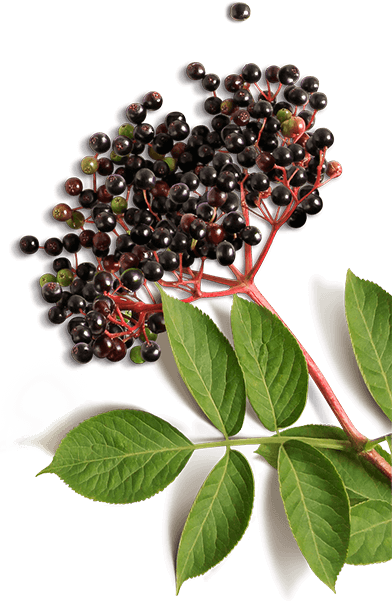 Elderberry
With real
elderberry taste
Show Transcript
VO: Such tree-mendous views.
VO: I'm at a moss for words.
VO: When a cough tries to steal dad's punchlines, he takes Robitussin naturals, powered by 100% drug-free ingredients.
Text: 100% Drug-Free Relief. Powered by Real Ivy Leaf, Real Honey.
VO: Are you going to leaf me hanging?
Text: Haleon, Robitussin naturals. Soothe your cough naturally.
VO: Soothe your cough naturally.
Your Stories
We love hearing from you! Here's what a few of our customers are
saying about their great Robitussin experiences..
One of the brands I've grown up on and continues to help and work so well during the times me or my family become sick.

Robitussin - Maximum Strength Severe Multi-Symptom Cough Cold + Flu

It worked fast! I really like this product and will continue to purchase it!

Robitussin - Cough + Chest Congestion DM

Great for kids when they are sick. I recommend this product to parents. Good buy.

Robitussin - Children's Cough & Cold CF
Our Stories
Read more about how Robitussin has made bad days into great days.
secretofdd
A Reminder Never to Forget That You Have a Voice
mrsjessicaroberts
Super Mom Relieves Her Cold and Her Mommy To-Do List
†Robitussin Naturals are DIETARY SUPPLEMENTS. †Ivy leaf relieves occasional cough and helps clear mucus associated with hoarseness, dry throat and irritants; non-naturally derived vitamin C (Immune Health gummies) and zinc (Immune Health liquids) support a healthy immune system; non-naturally derived melatonin for occasional sleeplessness.*
††Among leading cough and cold brands.
°This product contains the active ingredients Dextromethorphan.
*These statements have not been evaluated by the Food and Drug Administration. These products are not intended to diagnose, treat, cure or prevent any disease.