Robitussin Honey
Medi-Soothers
Soothing cough + sore throat relief that works fast and lasts long. Made with real honey and real medicine, our liquid-filled lozenges taste just as good as they'll feel.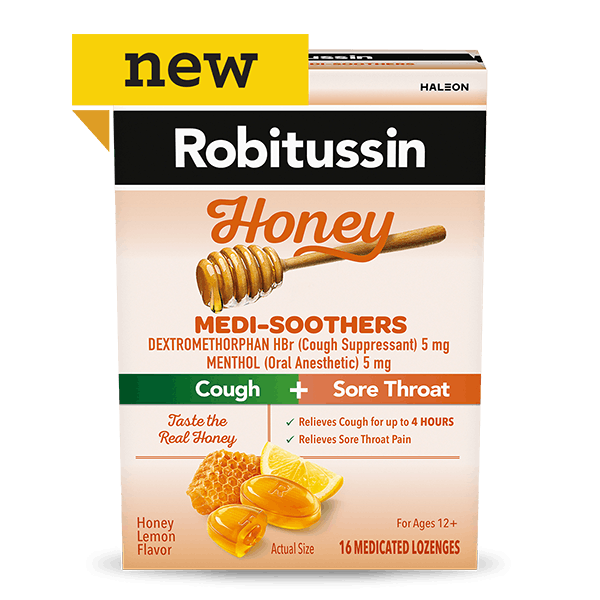 Available sizes: 8ct, 16ct.
Active Ingredients:
Dextromethorphan HBr 5 mg – Cough suppressant
Menthol, 5 mg – Oral Anesthetic
Relieves:
Relieves cough for up to 4 hours
Relieves sore throat pain
DOSE:
Adults and children 12 years and over: take 2 lozenges (one immediately after the other) every 4 hours as needed. Allow each lozenge to dissolve slowly in the mouth.
Do not take more than 12 lozenges in any 24-hour period, or as directed by a doctor.
Children under 12 years of age: do not use.
USES:
Temporarily relieves cough due to minor throat and bronchial irritation as may occur with the common cold
Occasional minor irritation, pain, sore mouth and sore throat