Germs never take a sick day. Check out the following do's and don'ts from etiquette expert Diane Gottsman, and help limit the spread of germs.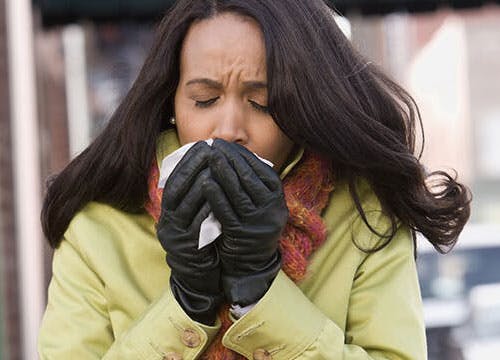 Be Prepared
Hack your hacking cough and get fast, powerful all-day or all-night relief from your cough with Robitussin 12HR cough relief.
Keep an on–the-go wellness kit. Whether in a purse, backpack, or desk drawer, have supplies like tissues, hand sanitizers, and disinfecting wipes on hand, for those times when symptoms strike.
Know someone that is suffering with cold symptoms? Create a Take Care Package to lift their spirits with a thoughtful gift of soup, tea, a book, and Robitussin.
Be ready to treat a cough or cold at the first sign.
Be Considerate
It's acceptable to skip a handshake when suffering from cold or flu symptoms.
Never cover your mouth with your hand. Instead, cough or sneeze into your elbow or shoulder.
Don't be a hero. If you have cold or flu symptoms take a sick day and Robitussin. There's nothing super about spreading germs in the office.
If possible, consider rescheduling travel plans to avoid boarding a plane or public transportation when sick.
If you have cold or flu symptoms take a sick day and Robitussin.
Be Mindful
Sharing food or drink is a great way to spread germs from the common cold.
Steer clear of shared surfaces, and wipe down shared areas like tables and chairs with a disinfecting wipe.
Be Helpful
Know a parent whose kid is under the weather? Offer to take over the carpool, or get homework assignments.
If you find yourself around a co-worker with a cough or cold and they're not practicing under-the-weather-etiquette, it's okay to politely remind them of the do's and don'ts.
For more tips on taking care of a cough from the flu or common cold, visit the Robitussin Cough & Cold Center.